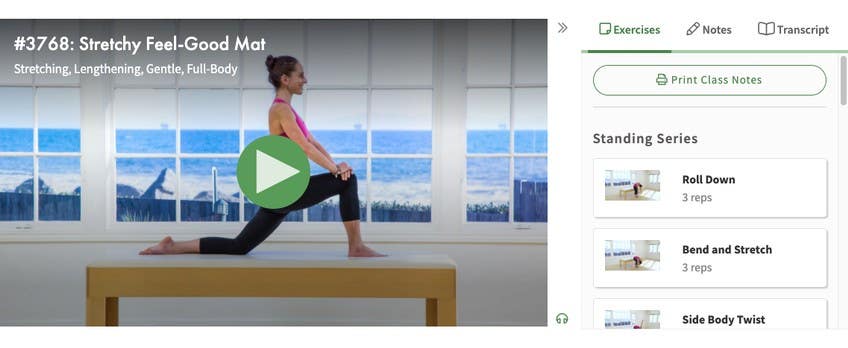 Class Notes are the written notes and outline of the class.
This feature was implemented to help the members of Pilates Anytime who are teachers or student-teachers understand the class plan and see if the video contains a specific exercise they are looking for.
When you click on the exercise in the notes, it takes you directly to that spot in the video. The Class Notes are also printable, so you can take more detailed notes along the class outline.