You can manually change the currency from your account if you want to purchase a workshop, gift certificate, or other product with a different currency than what you use to pay for your Pilates Anytime subscription.
Please note: if you want to change the currency for your annual or monthly subscription fee, you will not be able to do so from your account. If you want to change your subscription fee currency, please submit a support request via email and one of your support agents can assist.
To Change Currency when Purchasing a Workshop, Gift Certificate or Other Product
If you are paying your subscription in a certain currency, but want to change currency for a purchase like a gift certificate, please follow these steps:
Make sure you are logged into your account
Go to Account > Payment
Scroll down all the way to the bottom of the page to the Currency section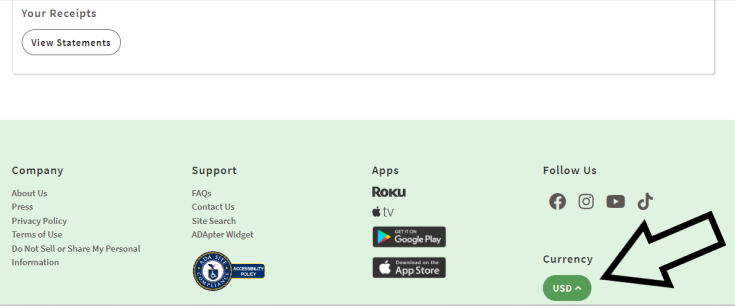 Select the currency you'd like to change to.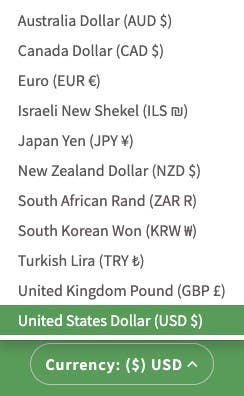 Click Continue on the confirmation page.
Enter your payment information.
Important: Click Save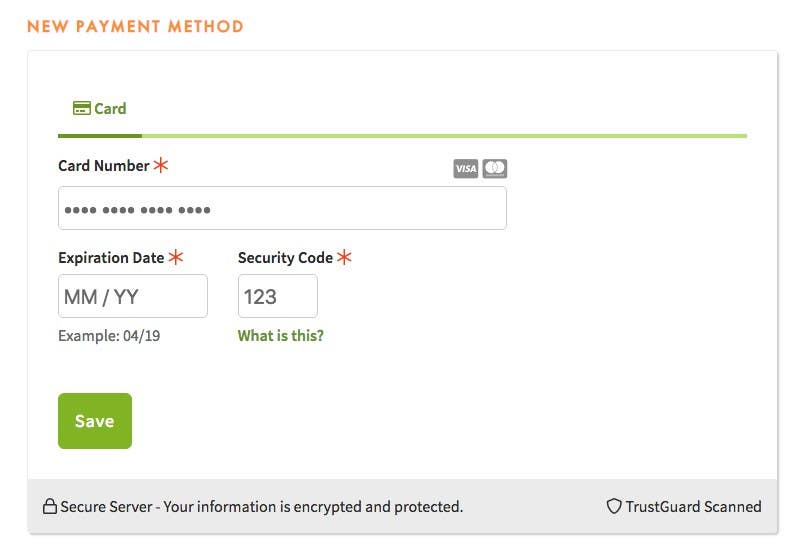 You will now be charged in the new currency on that purchase.
Please Note: this will only affect the currency for the purchase and not your subscription fee currency. If you want to pay for your subscription in a different currency, please reach out to us by email so that we can change your subscription fee currency for you.