Passwords as case-sensitive so if you saved a letter as a capital letter it needs to be entered as such when you log in, same with lowercase. There are two ways to change your password:
Can't remember your password?
To reset your password, use our forgotten password tool here:
(or try the Magic Link feature on the login form)
Want to change or update your password?
Log in to your account on the Pilates Anytime website and click on your name.
Select My Account from the dropdown
Click the Basic Info & Settings Tab
Click Change Password
Type your current password and your new password in the fields provided
Click Save Changes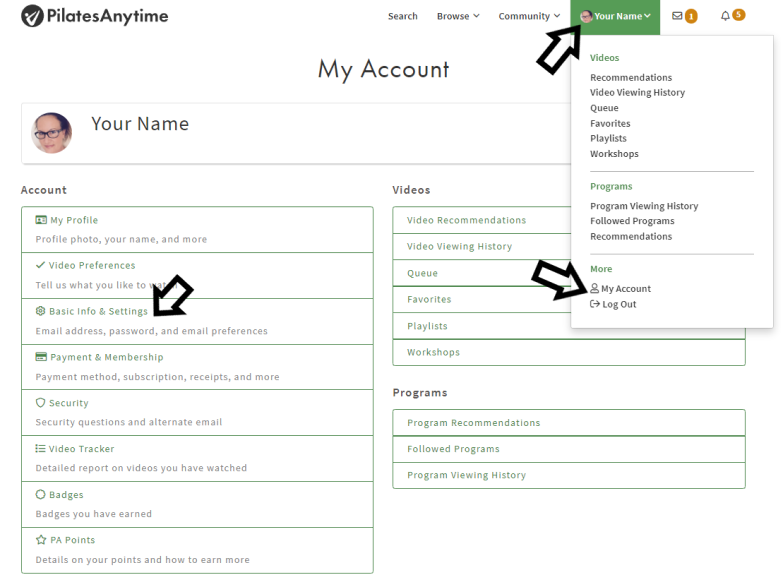 Select Change Password and follow the prompts to update your password.